Hey, did you wonder where I went? I'm still around! My thoughts have just been preoccupied with other things.
I was sitting here tonight thinking about what I should blog for you guys. I went through photos I've taken recently (which isn't many! More photos are on my phone than my camera card!)
I ran across the photos from the Arrow of Light Ceremony from a month ago. What? I never blogged those? Ok, well, tonight's the night! This ceremony was basically the end of our Cub Scouting life. Son2 isn't crossing over to Boy Scouts. We didn't even attend the Blue and Gold Banquet which was actually this afternoon. Hmm... Sort of sad. Sort of glad. More milestones.
A few den meetings before the big night, we brought all of our patches and "stuffs" from our years in scouting to attach to the Arrow. There are a few spots empty on his because he was going to get patches at the Blue and Gold ceremony. I guess we'll add those when we get them from the den leader.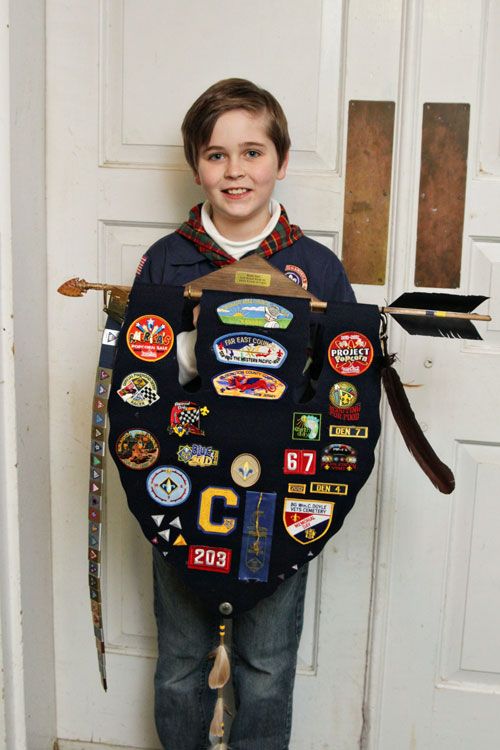 I love the three different shoulder patches from the three different packs we were in while living in three different places during his Cub Scouting career.

Pinning the ranks on was an honor bestowed to the parents.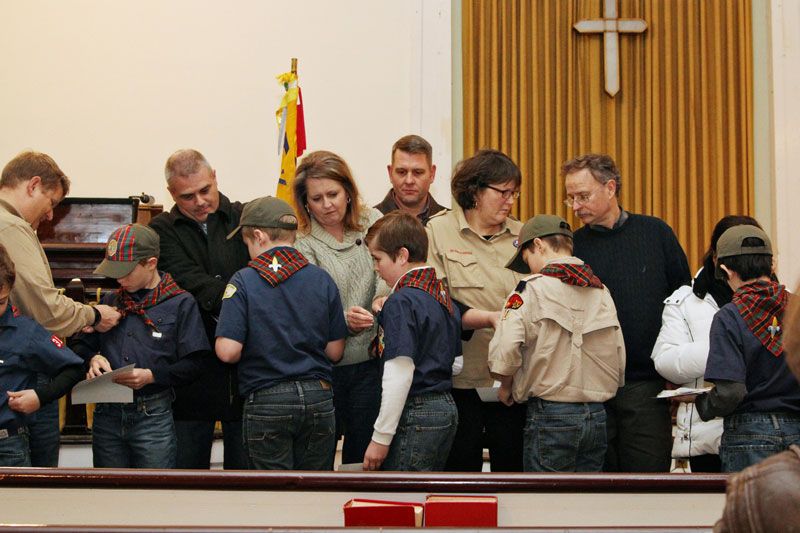 The local Boy Scout troop came in and did a really neat ceremony and reading of the story of the Order of the Arrow.
They were all decked out in costumes for the ceremony.